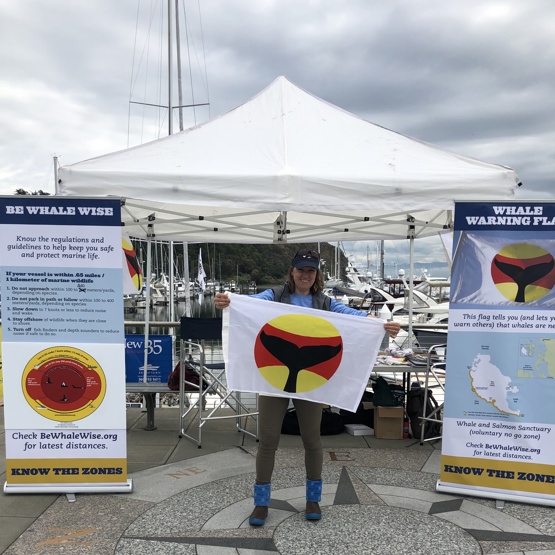 Photo: MERS
The Whale Warning Flag
The historical core habitat of the endangered Southern Resident killer whale is located in the heart of the Salish Sea in San Juan County.
The Whale Warning flag is used by boaters and land stations to alert others that whales are in the vicinity. It is a cue (like a diver-down flag) that boaters must slow down, be prepared to change course and Be Whale Wise.
Check out what we learned during our pilot study conducted over 2018 and 2019.