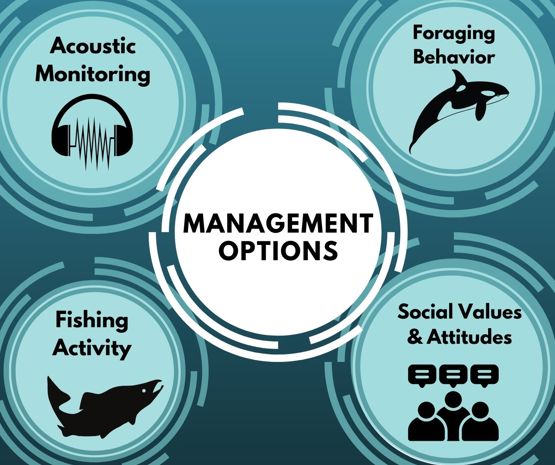 The project's three key data inputs used to inform the planning process included:
Identifying high-priority foraging hotspots using whale behavior data from more than 18,000 observations over 19 years.
Understanding the acoustic soundscape of high-use areas and how it relates to different boating activities.
Understanding the social values and attitudes of local user groups, as well as Tribes.
In addition, information was gathered on recreational and commercial fishing openings to understand the overlap with killer whales' presence on the westside on the westside of San Juan Island.