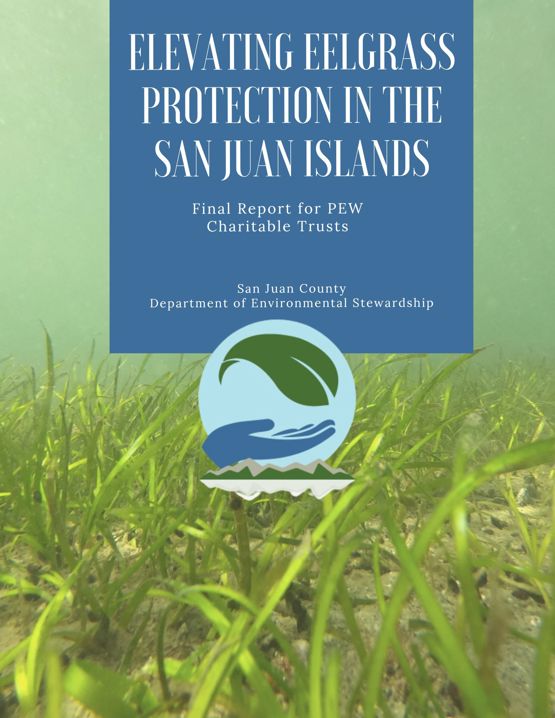 Elevating eelgrass protection in the San Juan Islands
In 2021 San Juan County's Marine Program hosted a series of virtual workshops that brought together partners engaged in eelgrass conservation, research, and recovery in San Juan County, forming EPIC, the Eelgrass Protection Initiative Consortium. This work was achieved with the support of Pew Charitable Trusts and was championed by the late Caroline Gibson, to whom we have dedicated this work. 
Check out the final report and also the blog post from Pew with quotes from key players in eelgrass conservation and research, including the NWSC. 
Pew blog post: 
In San Juan Islands, Coalition Works to Reverse Eelgrass Declines