San Juan County Marine Resources Committee (MRC) is a voluntary citizens advisory group to County Government, established in 1996. Our mission is to protect and restore the marine waters, habitats and species of the Salish Sea to achieve ecosystem health and sustainable resource use.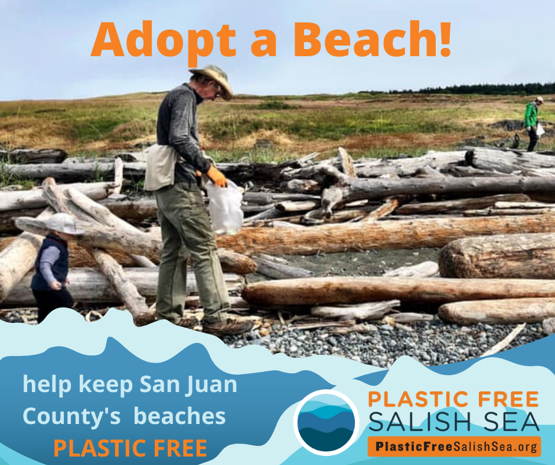 Adopt a Beach!
The Plastic Free Salish Sea Initiative has launched the latest community effort for the Salish Sea. 
You can now sign up to as a beach steward by adopting your favorite beach in San Juan County! Be it just yourself, your family or a team.
Don't see your beach on the list? let us know and we can add your private beach too.  To learn more, pick your beach and sign up click the button below: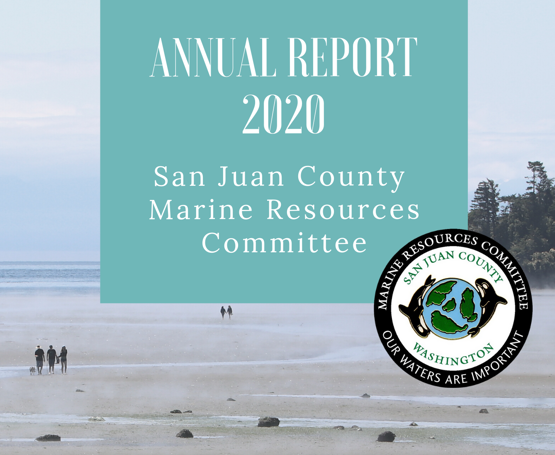 MRC 2020 Annual Report Published
The 2020 Annual report for the San Juan MRC is now available. Learn about the MRC, the projects, and accomplishments of the past year, and what the MRC has planned for the future.
Download a copy of the report here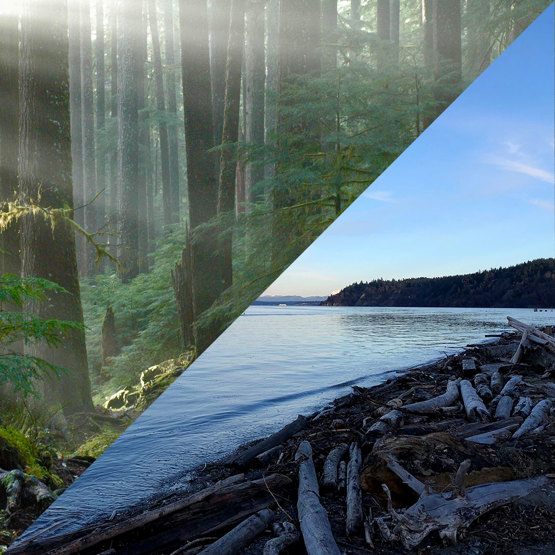 Salish Sea Science Symposium: Implications of Noise from Navy Aircraft for the Salish Sea and Olympic Region
The San Juan County Marine Resources Committee (MRC) and the Salish Sea Institute at Western Washington University co-hosted a science symposium on March 16,  on navy jet noise and the impacts to humans and wildlife in the region. Lauren Kuehne and Rob Williams presented from recently published scientific research and an engaging panel discussion with audience Q&A followed.
Watch the recording through link below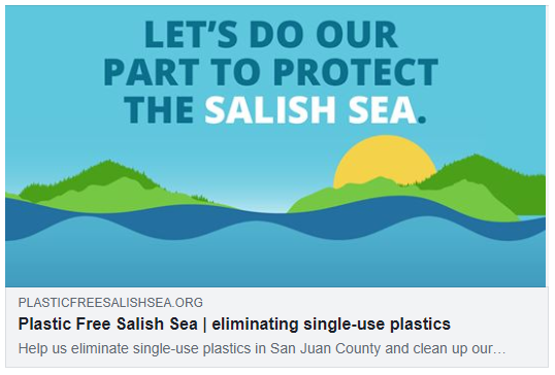 The San Juan County MRC and partners are thrilled to see the official launch of the Plastic Free Salish Sea Initiative. We invite you to check out our community-based resources website to learn more about how you can do your part to reduce your reliance on plastic. We have easy to use toolkits, an events page for information on things to get involved in, and a dedicated resources page with links and infographics for you to access and use.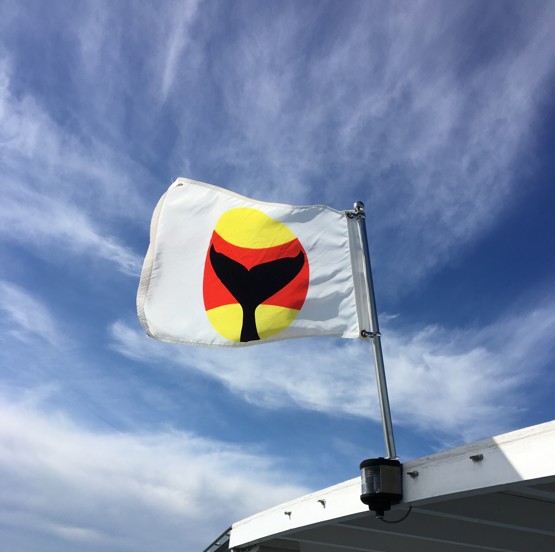 J. Boyd, Western Prince Whale Watching
Do you have your whale warning flag?
If you would like a flag for your boat email us at mrc@sanjuanco.com
In 2018 we launched the Whale Warning Flag pilot study and associated education and outreach campaign aimed at shifting boater behavior around whales. Check out the results of our pilot study and what we learned in our final report. 
Plastic Free Salish Sea brings you: How to Reduce Your Waste Impact During COVID-19 Times
In 2018 members of the Marine Resources Committee, Friends of the San Juans, San Juan County Solid Waste, the Lopez Solid Waste District and the Orcas Exchange came together to build an education and awareness building campaign aimed at changing citizen behavior and the cultures of plastic use in San Juan County and throughout the wider Salish Sea region. This group has continued to grow and expand their ideas and efforts. But, the global pandemic that we now find ourselves in has found the group being called upon to provide guidance on newly emerging issues related to plastics and waste.
Check out the PFSS Initiatives' easy to follow tips to REFUSE, REDUCE and REUSE in the age of COVID-19.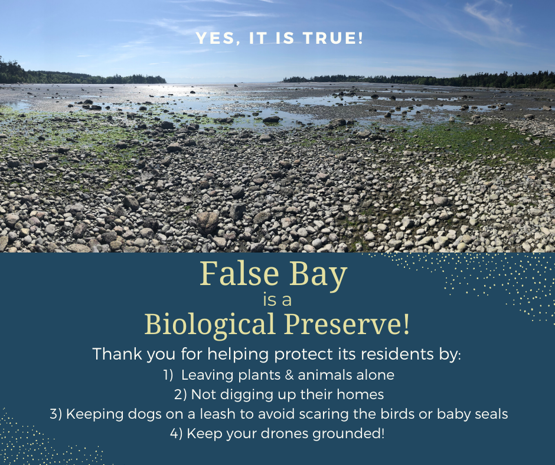 False Bay: a Biological Preserve & Island Gem
False Bay is a Biological Preserve managed by the University of Washington. It is a gem on San Juan Island and we are lucky to be able to enjoy it, especially during these long days where our "normal" daily rhythms have been abruptly changed by COVID-19. But while we wander the shoreline, or stroll out over the long expanse of tidelands at low tide we must remember that this special place is a protected place. What is a Biological Preserve you may wonder?  Preserves are established to help "protect and conserve fragile or unique habitats, species, and culturally historic sites, and to enhance fisheries abundance and biodiversity". False Bay is a place of important scientific research for the benefit of all of the Salish Sea, it provides important habitat to migrating seabirds, to eelgrass, forage fish and other vitally important species to the ecosystem of our waters.
Help us protect False Bay and its little residents, our neighbors with whom we co-habitat this island by following these four simple principles.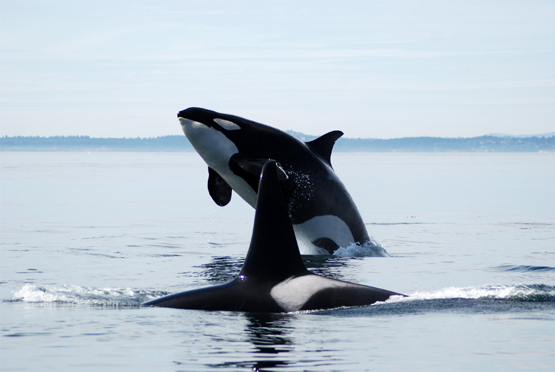 Image: Jeanne Hyde
New Storyboard! San Juan County Southern Resident Killer Whale Stewardship Efforts
 We are excited to share our new storyboard on our efforts towards Southern Resident killer whale stewardship over the past 20 years. Walk through the history and learn about the key actions of the County and the MRC. 
This storyboard was made possible through funding from the Northwest Straits Foundation. It is also a tribute to the dedication and hard work of all previous and current MRC members in San Juan County. 
Learn more about our projects and how you can get involved by attending our monthly meetings on the first Thursday of the month at San Juan Island Grange.
Photo: NWSI