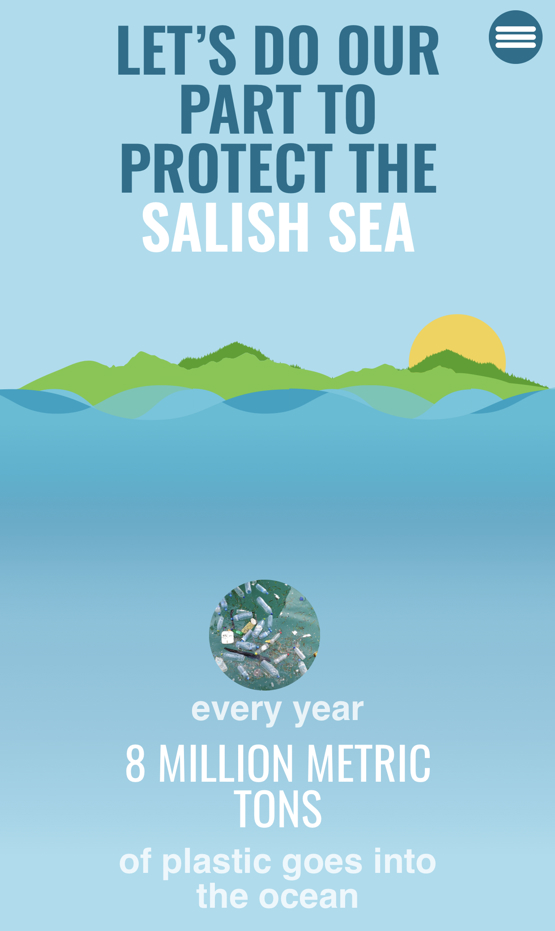 Let's do our part to protect the Salish Sea.
The San Juan MRC and our community partners have launched our Plastic Free Salish Sea initiative. This initiative is an education and awareness-building campaign aimed at changing citizen behavior and the culture of plastics use.
Our vision is to eliminate single-use plastics in San Juan County and clean up our waters.
Plastic pollution in the world's oceans is having a devastating effect on marine life and human health. Plastic debris is found daily on San Juan County's shorelines. Microplastics are particularly worrying given that they are found in fish and shellfish and even in sea salt, so in turn also finding it's way into our diets. Our use of plastic, particularly single-use, must change. The goal of this website is to provide a resource for all solid waste, recycling, waste reduction, and zero waste resources, events, and organizations in San Juan County.
We invite to explore the community-based resources website we have created to learn about what we are doing and how you can reduce your reliance on plastics. We have easy to use toolkits, an events page for information on things to get involved in, and a dedicated resources page with links and infographics for you to access and use.
Don't forget to check out the video below created by MRC member Carl Davis.