False Bay Monitoring & Outreach
False Bay provides great biological significance to the San Juan Islands and the Salish Sea as a unique and large marinescape feature.  Coincidentally, it also holds great recreational importance to both residents and visitors, who enjoy exploring the vast sandflats at low tide, partaking in activities such as birdwatching, tidepooling, and dogwalking.
Given the complex and sometimes sensitive situation presented by natural areas that are both ecologically important and highly desirable for recreation, the MRC, in partnership with Friends of False Bay, will provide educational outreach to visitors about the biodiversity of the bay, why it is protected, the importance of eelgrass, and why visitors must keep their dogs on leash.  Volunteers will conduct evaluations of visitors to determine their purpose and potential impact.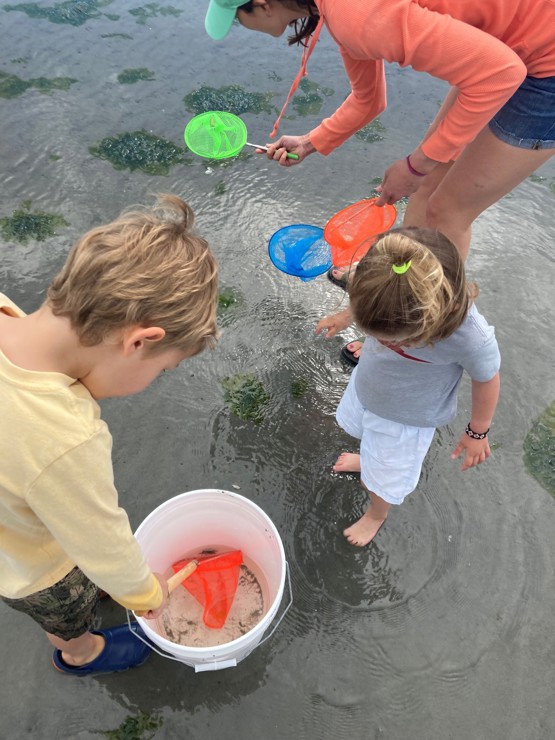 Additionally, a genus of algae, Ulva, blooms annually in the bay every summer, affecting marine life and human enjoyment of the area.  There are concerns that increased bloom intensity also negatively affects eelgrass beds at the mouth of the bay.  To provide a better understanding of Ulva growth dynamics and which drivers may be influencing its growth within the bay, San Juan MRC will monitor density and density changes throughout the season.  An intern, jointly supervised by the MRC and Friday Harbor Labs, will lead a monthly monitoring effort assisted by MRC members.